How the Tavern was built and endowed
It measured 28x16 metres and had a central courtyard surrounded by many rooms, all of which contained a clay beer vat placed centrally or in a corner of the room. The plasters walls of the rooms may all have been decorated with depictions in clay of naked women.
One of the first drinking houses excavated outside the city of Susa, Source: Trümpelmann, "Eine kneipe in Susa", Iranica Antiqua 16 1981)43, Stol, Marten, 1940-. - Women in the Ancient Near East / Marten Stol ; translated by Helen and Mervyn Richardson (2015).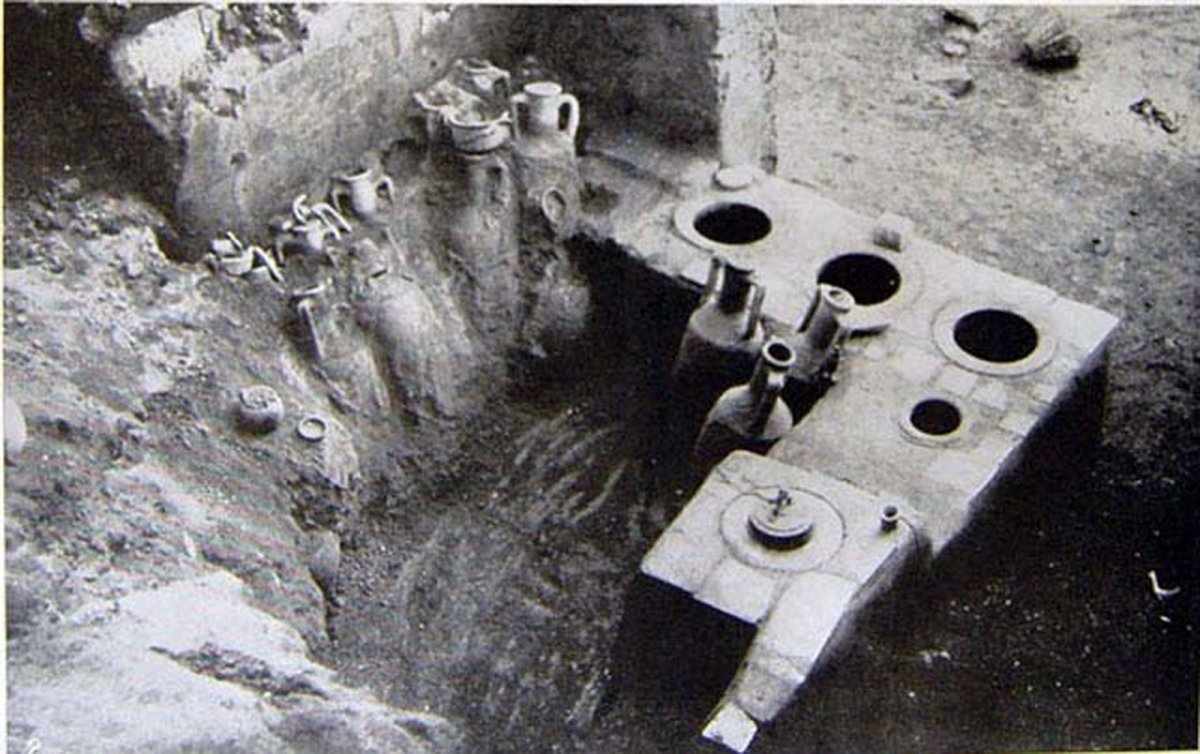 It was a rectangular building some twenty meters long and ten meters wide with two series of wooden columns inside, standing on stone bases. There was also a supporting wall with an inscription indicating the use of the building. Two painting compositions extended along the long sides of the building, the north and the south, with the entrance being located in one of the narrow sides, probably the west side. The building had many doors; two rooms, leading to the main room where the paintings were exhibited. The roof was gabled, covered with terracotta tiles.
Description of The "Lesche" of the Knidians (Place of Talk, Club Room), Delphi (467 B.C.). Source: The Form and Function of the Tabernae, Holleran,Claire, (1979), Holleran, Claire Shopping in Ancient Rome : the retail trade in the late republic and the principate (2012). 

It was a single room with stairs leading to a mezzanine floor. An L-shaped counter with four inbuilt terracotta jars or folia, three large and one slightly smaller, and a brazier at one end. A bronze vessel on this brazier still containing water. A stack of amphorae against the wall behind the counter and various utensils on a shelf. A number of other utensils, cups, jars, ladles, statuettes, and lamps, made of terracotta, glass, and bronze in the taberna, together with a number of bronze and silver coins. Suggestively there had originally been a wooden table on the east side of the bar, as many items were found towards the east wall of this taberna.
Description of the Tavern of Asellina in Ostia, in Ancient Rome. Source: The Form and Function of the Tabernae, Holleran,Claire, (1979), Holleran, Claire Shopping in Ancient Rome : the retail trade in the late republic and the principate (2012).
In another room just across a courtyard, earthen benches lined the walls and a charcoal-burning hearth occupied the middle of the floor. Those features suggested a sit-down joint rather than a takeout counter. Bones from sheep and cattle were found in the courtyard. The floors were scattered with shards of fancy drinking bowls imported from Italy, as well as debris from large platters and bowls.
Description from the excavations of a 1 Century bar in the ancient town of Lattara, now France.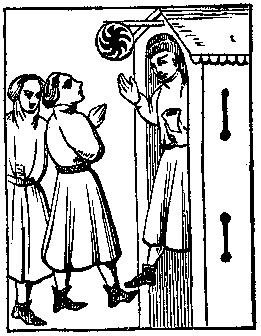 Over the lintel of the door of the tavern the sculptured angel shone resplendent in his golden glory. A charming little balcony rested on his wings and his hands held out a crown of hospitable welcome to royal and common guests alike.
The sign over a A tavern in England, which once belonged to the Knights' Templars, and which saw the royal guests, King John in 1213,and King Richard III in 1483. Source: Endell, Fritz: Old tavern signs; an excursion in the history of hospitality (1916).
It had a fireplace, typically circular tables and chairs and then the bar, not a long table running down the length of the room, but rather a corner countertop wedged at a 90-degree angle in one corner of the room. Behind that countertop is where the booze was stored.
Description of a Colonial-era tavern, New England, America, Source: Covert, Adrian, Taverns of the American Revolution (2016).

The front door faced the street and opened into a small room with an oak bar, table and chairs; from there a doorway led to into a second, larger room, where more tables, chairs and a sofa were arranged.
Description of Seeger's Restaurant, a gay bar that opened in Berlin 1881, Source: Beachy, Robert. Gay Berlin: Birthplace of a Modern Identity (p. 43), Knopf Doubleday Publishing Group.
It had a lamp, a counter, maybe a bench. Chairs and tables would be discretionary. The floor would be wood, maybe, or maybe packed dirt. There might be chromes on the walls, but probably not

. There would certainly be a peephole, a guard at the door. There would be nearly a zero level of amenity.
Description of a boy's dive on Worth, Mott, Mulberry or Baxter Street in 1870's New York Source: Sante, Luc, Low life : lures and snares of old New York (2003)- 1st Farrar, Straus Giroux pbk.
It was two rooms, in the front room was the bar and tables for tourists, the back room was where the illegal activity took place which was called dancing. A red light flashed to alert us when police were coming so we could sit down at our tables and not touch each other.
Joan Nestle's description of the Sea Colony, a lesbian bar in the 50's New York. Source: from Interview by Angeline Acain and Susan Eisenberg, Ripe Issue, Vol. 2, No. 5, (2001)
It was dark with two bars and a jukebox. There was no running water to wash the glasses of watered-down booze and beer that were rinsed in a murky tub behind the main bar. There were two large horizontal windows that were blacked out so no one could not see inside. The windows were reinforced from the inside with plywood which was further reinforced with two-by-fours. The thick oak doors had steel doors inside them and several of locks. Each of the front doors had two small vertical openings cut into it at eye level. One of four openings served as a peephole to screen potential customers, giving the establishment somehow the look of a speakeasy.
Description of Stonewall Inn, Source: Carter, David, Stonewall: The riots that sparked the Gay Revolution (2004).
The lighting was very dim throughout. The first room had a low ceiling that combined with the darkness to create a cavern-like feel.
Description of Stonewall Inn, Source: Carter, David, Stonewall: The riots that sparked the Gay Revolution (2004).
It was a small, cozy bar, with only a few barstools and tables, but its size gave it a distinctive charm and unpretentious character that was larger than life.
Description of Mint Bar, a gay bar in the Milwaukee area. Opening in 1949.
the drinking house in Susa

the Delphians Lesche

the Tavern of Asellina

the Thermopolium at Via di Diana

the Mermaid

the Boar's Head

the Falcon
Cole's

Hughson's Tavern 

the Black Nite

the Mint Bar

El Cangrejo

the Sweet Gum Head

Seeger's

Hazel's

Mali & Ingel

Topkeller

Hannemann's Bar

Schoene Müller, where the Owner Otto Müller performed in drag

Restaurant Frohsinn

Tavern on Münchebergerstrasse

Tavern Weberstrasse, under constant surveillance

Der Dicke Franz

Cafe Dorian Gray

The Mikado

Cafe Continental

Cafe Imperial

Eldorado
the Jungle
Black Rabbit

the Red Mask

the Flower Pot

Auluka-Lounge

Café Olala
Topkeller

Harlem's Clam House

Mona's

Hazel's Inn

the Mint Bar

the Sea Colony

the Stonewall Inn
the Armory, demolished for a 23-story apartment building
the Nite Beat
Your Place
Chances "R", in Wichita
Red Lion Lane
Black Horse
Golden Swan
Green Cup Café
the Slide, at 59 Bleecker Street
Black And Tan at at 153 Bleecker
The clubs on Jackson Street
Cooper's Donuts
Harold's
the Waldorf
Gene Compton's Cafeteria, open 24 hours a day
the Back Cat
the Pussy Palace
the Eagle
Club Ghost
La Bata de Boatine
Central Station
Club Envy
BlueBoy
Marienkasino
the Scheunenviertel
the Café Nordstern
the Adonis-Diele.
the Nationalhof
the Continental Club
the Bülow-Kasino
Zur Katzenmutter, decorated with small pictures of cats
Noster's Cottage
the Maly
Jugel
Südblock
Rote Rose
the Club
List of selected taverns and Bars, 1750 BCE - 2017. List compiled by Annika Larsson.
The inscription set upon the great gate of the Tavern
Text Extract from Rabelais, François, (ca 1494-1553): The histories of Gargantua and Pantagruel / y François Rabelais ; Translated into English by Sir Thomas Urquhart (1653), pg. 157-158.
What manner of dwelling the Tavern had
They served sweet beer, iron beer, sparkling beer, perfumed beer, spiced beer-cold or hot, beer of thick, sticky millet, and as many varieties of beer as of different qualities of wine.
Source: Maspero, Gaston (1846 –1916), Everyday Life in Ancient Egypt and Assyria, Routledge, New York (2010), pg.30.
Drink unto rapture, let it be a good day, listen to the conversation of thy companions and enjoy thyself

Drink, do not turn away, for I will not leave thee until thou hast drunk 

Come now, bring me eighteen cups of wine the thine own hand. I will drink till I am happy, and the mat under me is good straw bed upon which I can sleep myself sober
The remarks of the drinkers are taken from a scene of a Funeral meal in the tomb of Ranni, at El-Kab. Maspero has paraphrased them in order to render intelligible to the modern reader. Source : Maspero, Gaston (1846 –1916).
She is a landlady, her beer is good! Just as good as her beer is her vessel! How good is her beer! Thinned with water—how good is her beer!
From a Sumerian drinking song Source: Y. Sefati, Love songs in Sumerian literature (1998), 345 (ŠRT 23:19–22).
I saw a woman with a tambourine and a man with a
lute leaping up and down. She firmly grasped his penis as
they looked at each other over their shoulders mischievously.
There were some bawdy songs:
The jester's bitch: bread rations (are) for her mouth,

but the shaft of tigidla (is) for his anus.
Description of a Terracotta depicting drinking house scene and an Sumerian Song, Source: Stol, Marten, Women in the Ancient Near East, translated by Helen and Mervyn Richardson (2015).
There were wheat, barley, pulses, and barleywine in the mixing bowl and grainy things [floating] at the brim. Straight straws, some bigger and some smaller, were placed inside.  When thirsty, one put it [the straw] in the mouth and sucked. If someone did not pour water over it, it was thoroughly undiluted [very strong], but very pleasant to one who had acquired the taste.
Text by Xenophon, Anabasis IV, 26-27 (4th Century BC).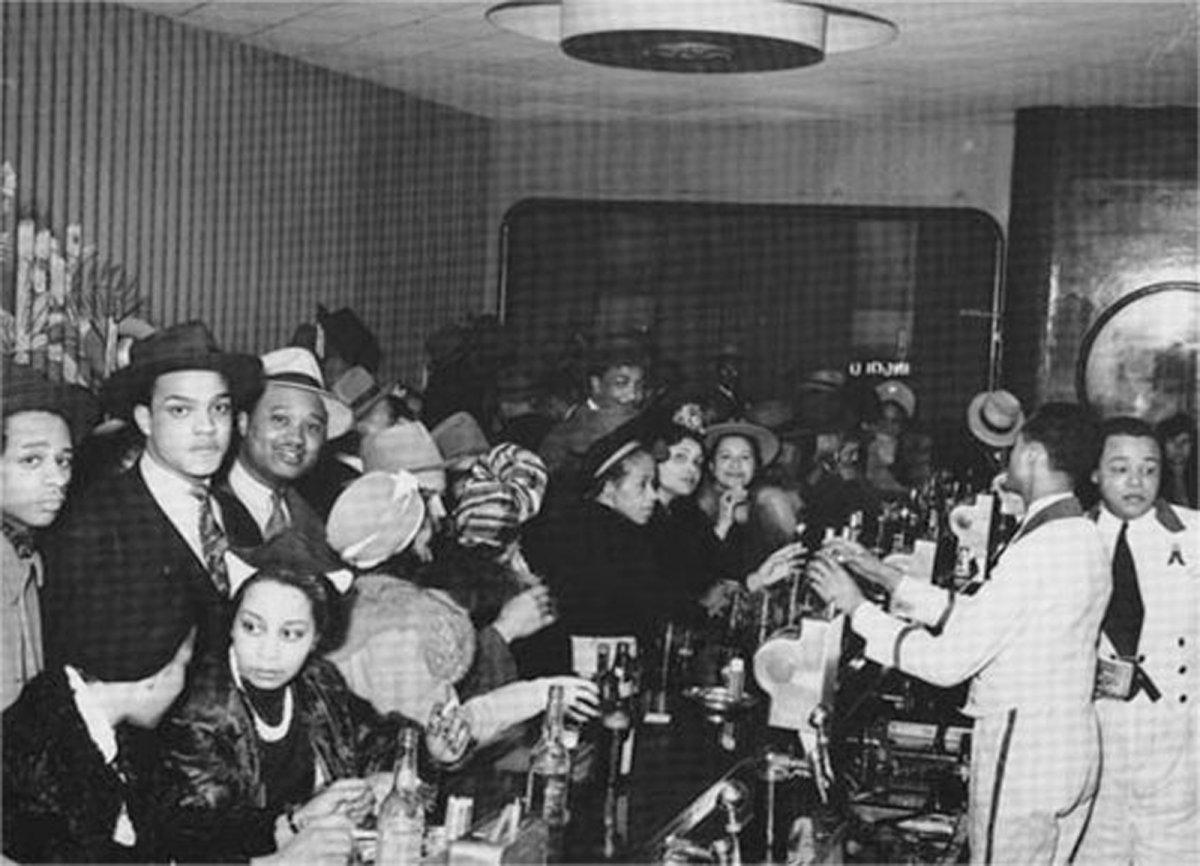 I saw some young men getting drunk, becoming feverish with intoxication, off their heads to such an extent that they supposed they were in a trireme, sailing through a dangerous tempest; they became so befuddled as to throw all the furniture and fittings out of the house as though at sea, thinking that the pilot had told them to lighten the ship because of the storm. A great many people, meanwhile, were gathering at the scene and started to carry off the discarded property, but even then the youths did not pause from their lunacy. On the following day the generals turned up at the house, and charges were brought against them. Still sea-sick, they answered to the officials' questioning that in their anxiety over the storm they had been compelled to jettison their superfluous cargo.
Timaeus of Taorima's observations "In Agrigentum there is a house called 'the trireme'…", 345 BC (BCE).
I saw your provincial governor, reclining next to some assassin. He was nestled in a crowd of sailors, thieves, and fugitive slaves. He was there amongst executioners, the builders of cheap coffins, and the eunuch priests of Cybele who have finally stopped beating their drums only because they have passed out. There are no class distinctions in a place like that. The drinks are shared; there are no private couches at the table; no one is closer to the table than anyone else.
Juvenal's description of a Popinae, Source:Juvenal, Satires 8 171-178 (Late First/Early Second Centuries AD).

I saw some play at dice so eagerly as to quarrel over them, snuffing up their nostrils, and making unseemly noises by drawing back their breath into their noses:—or (and this is their favorite amusement by far) from sunrise till evening, through sunshine or rain, they stayed gaping and examining the charioteers and their horses; and their good and bad qualities.
Description of the low class wine shops by Ammianus Marcellinu (A.D. 353).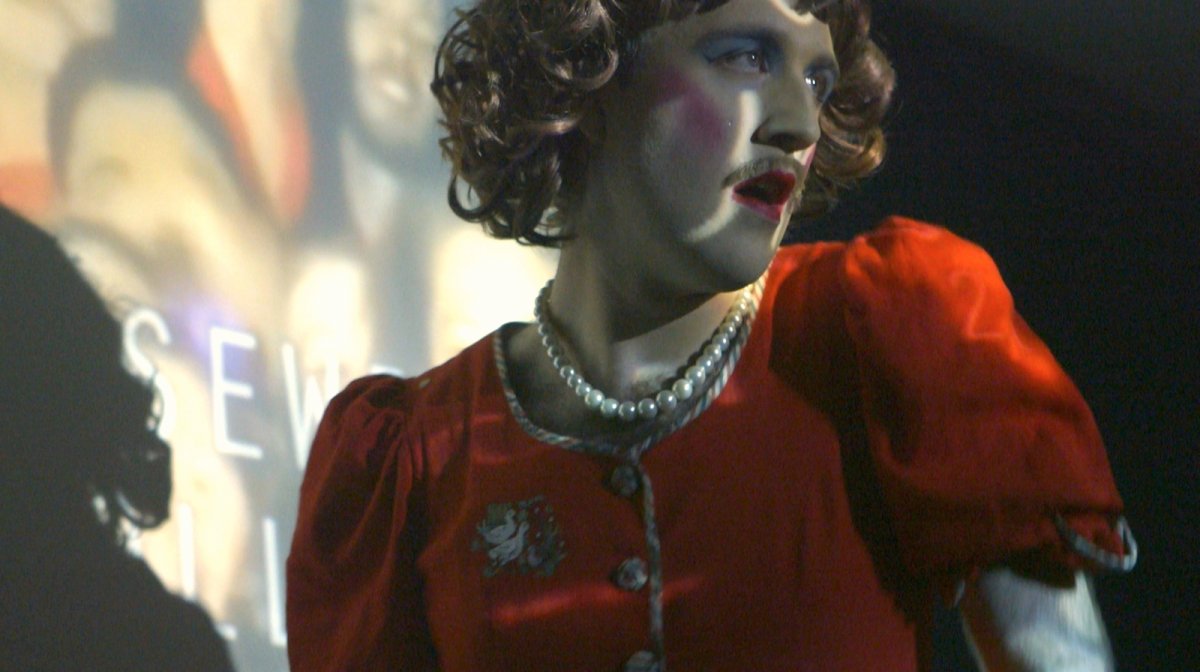 I saw three men, slouching, listless, weary specimens of their kind, who were playing "Comrades" with gusto curiously out of keeping with their looks of bored fatigue. One had a harp, another a violin,, and a third drummed ceaselessly upon a piano of harsh, metallic tone. There were a dozen round tables in the room, and at these were seated small groups of men and women drinking beer… They were simply commonplace… Suddenly I noted that the social atmosphere was one of the strangest, complete camaraderie. The conversation was the blasphemous, obscenest gossip of degraded men…unrelieved by anger or by mirth, and varying only with the indifferent interchange of men's and women's voices.
William Wycoff Studies Joblessness in the 1890s, Source: Wyckoff, Waltee A, The workers an experiment in reality, New York (1898).
Nymph and shepherd raise electric tridents glowing red against the plaster wall, The jukebox beating out magic syllables, A line of painted boys snapping fingers & shaking thin Italian trouser legs or rough dungarees on big asses bumping and dipping ritually, with no religion but the old one of cocksuckers naturally, in Kansas center of America the farmboys in Diabolic bar light alone stiff necked or lined up dancing row on row like Afric husbands & the music's sad here, whereas Sunset Trip or Jukebox Corner it's ecstatic pinball machines—Religiously, with concentration and freeprayer; fairy boys of the plains and their gay sisters of the city step together to the center of the floor illumined by machine eyes, screaming drumbeats, passionate voices of Oklahoma City chanting No Satisfaction Suspended from Heaven the Chances R Club floats rayed by stars along a Wichita tree avenue traversed with streetlights on the plain.
Poem »Chances "R"« by Allen Ginsberg, Wichita,(Feb 1966).
Es ist laut – akustisches Chaos und Reizüberflutung. Verschiedene Formen des Fremdartigen schichten sich an- und übereinander und ungehörige Entäußerungen von Wilden und Narren, anthropoiden Tieren und Automaten bilden einen dichten Äther. Ihre Töne und Geräusche gerinnen in einem Wechselspiel aus Klarheit und Dreck, in dem die Stimme als flüchtiges Phänomen erklingt und verschwindet. Murmeln an der Bar aus gesenkten Köpfen und als Summen aus schlenkernden Körpern vor der Jukebox. Klare Artikulationen verlieren sich zwischen Kehlkopf und Lippen. Surren, Klicken, Dröhnen, Scheppern setzen sich aufsässig der klaren Artikulation von Sinn entgegen.

Extract from text by Isabel Gatzke (2017).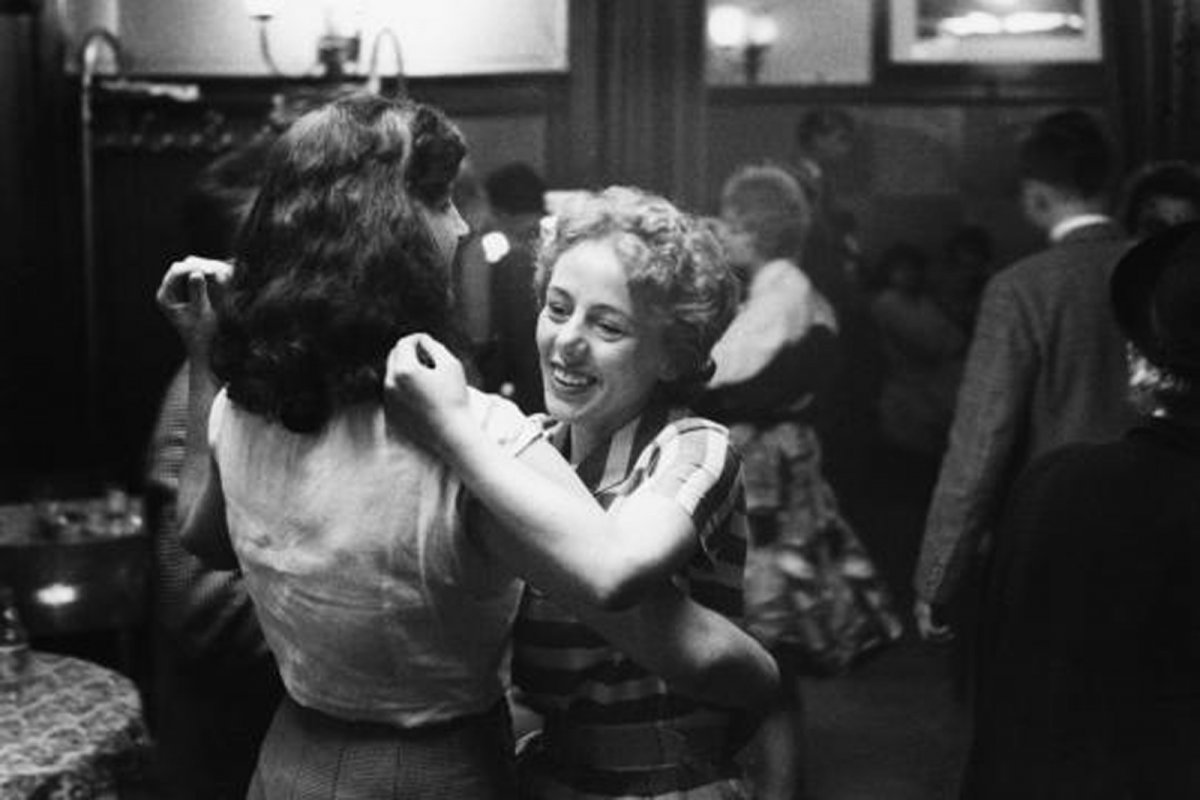 Men danced with men, mournfully, with deadly seriousness.… The one playing the lady's role might have the moustache of a cavalryman and pince-nez, he might be ugly, with coarse, masculine features, and not even a trace of femininity.… The Police Inspector and his guests had seated themselves at a table in the centre of one end of the room, close to which all the couples had to pass.… The Inspector called them by their Christian names and summoned some of the most interesting among them to his table, so that I could study them!… In the female section, where women danced with women, the most noteworthy person was a stately lady.… Her eyes followed a radiant young blonde. The Inspector informed them that the two were bound together by a passionate love for each other, and that, as the elder woman was poor, the younger one supported her by selling herself to men she abhorred.
Observation by August Strindberg at the Café National in February 1893, Source: Beachy, Robert, Gay Berlin: Birthplace of a Modern Identity, p. 56, Knopf Doubleday Publishing Group.
When you see two women walking hand in hand,

Just look em' over and try to understand:

They'll go to those parties—have the lights down low—

Only those parties where women can go.

You think I'm lying—just ask Tack Ann—
Took many a broad from many a man
Extract from song »SHAVE 'EM DRY«, Lyrics by Gertrude Rainey and William Jackson (1924).
The night I was there we met lesbians on acid talking to the goldfish in the fish tank along with the local black transvestite who was dancing in hot pants with his G string on show and various dodgy looking people sat around the place giving the new people in the bar the evil eye thing that we where the police or some thing.
Online review of Rote Rose at Yelp (2008)
.
That time I had to talk to the police who came because of the loud noise while I was very drunk wearing my fab peacock outfit showing them my legs and offer them in bad german to have a shot with me.
Shared memory by Tomer Einav from The Club, Berlin, at The Clubs Facebook page, 6 Feb 2017.

How the Tavern were governed
Went to bed last night and, folks, I was in my tea
I went to bed last night and I was in my tea
Woke up this morning, the police was shaking me
I went to the jail house, drunk and blue as I could be
I went to the jail house, drunk and blue as I could be
But the cruel old judge sent my man away from me
They carried me to the courthouse, Lordy, how I was cryin'
They carried me to the courthouse, Lordy, how I was cryin'
They give me sixty days in the jail and money couldn't pay my fine
Sixty days ain't long when you can spend them as you choose
Sixty days ain't long when you can spend them as you choose
But they seem like years in a cell where there ain't no booze
My life is all a misery when I cannot get my booze
My life is all a misery when I cannot get my booze
I can't live without my liquor, got to have the booze to cure those blues.
Song: »BOOZE AND BLUES« (1924), Lyrics by J. Guy Suddoth, performed and recorded by Ma Rainy.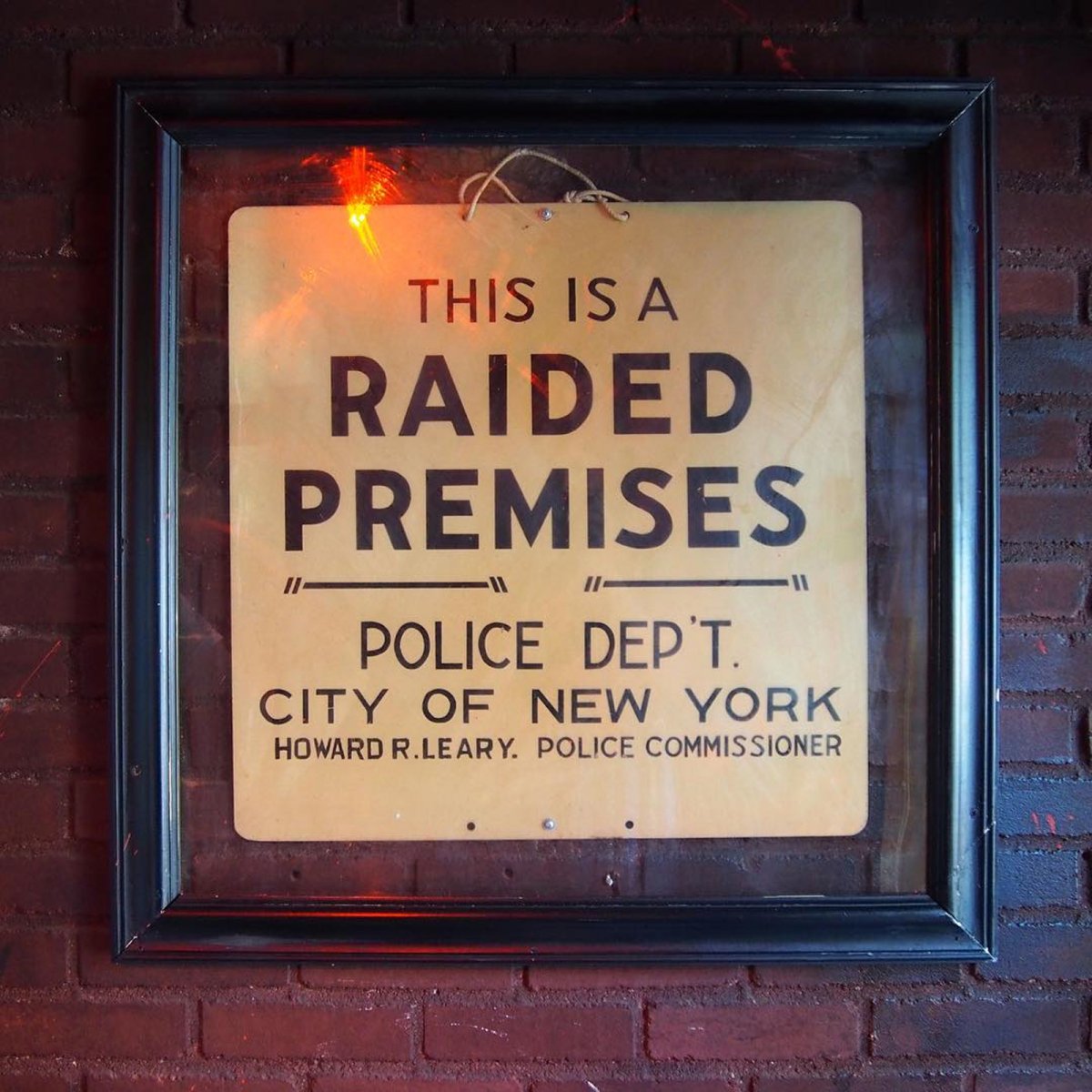 The line flowed past the far wall, past the bar, the front room tables, and reached into the back room. Guarding the entrance to the toilet was a short square, handsome butch woman, the same every night, whose job it was to twist around her hand our allotted amount of toilet paper. She was [to] us,a man's obscenity, doing the man's trick so we could breathe. The line awaited all of us every night, and we developed a line act. We joked, we cruised, we commented on the length one of us took, we made special pleas to allow hot and heavy lovers in together, knowing full well that our lady would not permit it. I stood, a femme, loving the women on either side of me, the hair hitting the collar, the thrown-out hip, the hand encircling the beer can. Our eyes played the line, subtle touches, gentle shyness weaved under the blaring jokes, the music, the surveillance. We lived on that line: restricted and judged, we took deep breaths and played…but buried deep in our endurance was our fury. That line was practice and theory seared into one.
»The Bathroom line« by Joan Nestle, Source: Nestle, Joan, A Restricted Country, Ithaca: Firebrand Books (1987).
Ordinance Code § 257: Rogues and vagabonds, or dissolute persons who go about begging; common gamblers, persons who use juggling or unlawful games or plays, common drunkards, common night walkers, thieves, pilferers or pickpockets, traders in stolen property, lewd, wanton and lascivious persons, keepers of gambling places, common railers and brawlers, persons wandering or strolling around from place to place without any lawful purpose or object, habitual loafers, disorderly persons, persons neglecting all lawful business and habitually spending their time by frequenting houses of ill fame, gaming houses, or places where alcoholic beverages are sold or served, persons able to work but habitually living upon the earnings of their wives or minor children shall be deemed vagrants and, upon conviction in the Municipal Court shall be punished as provided for Class D offenses.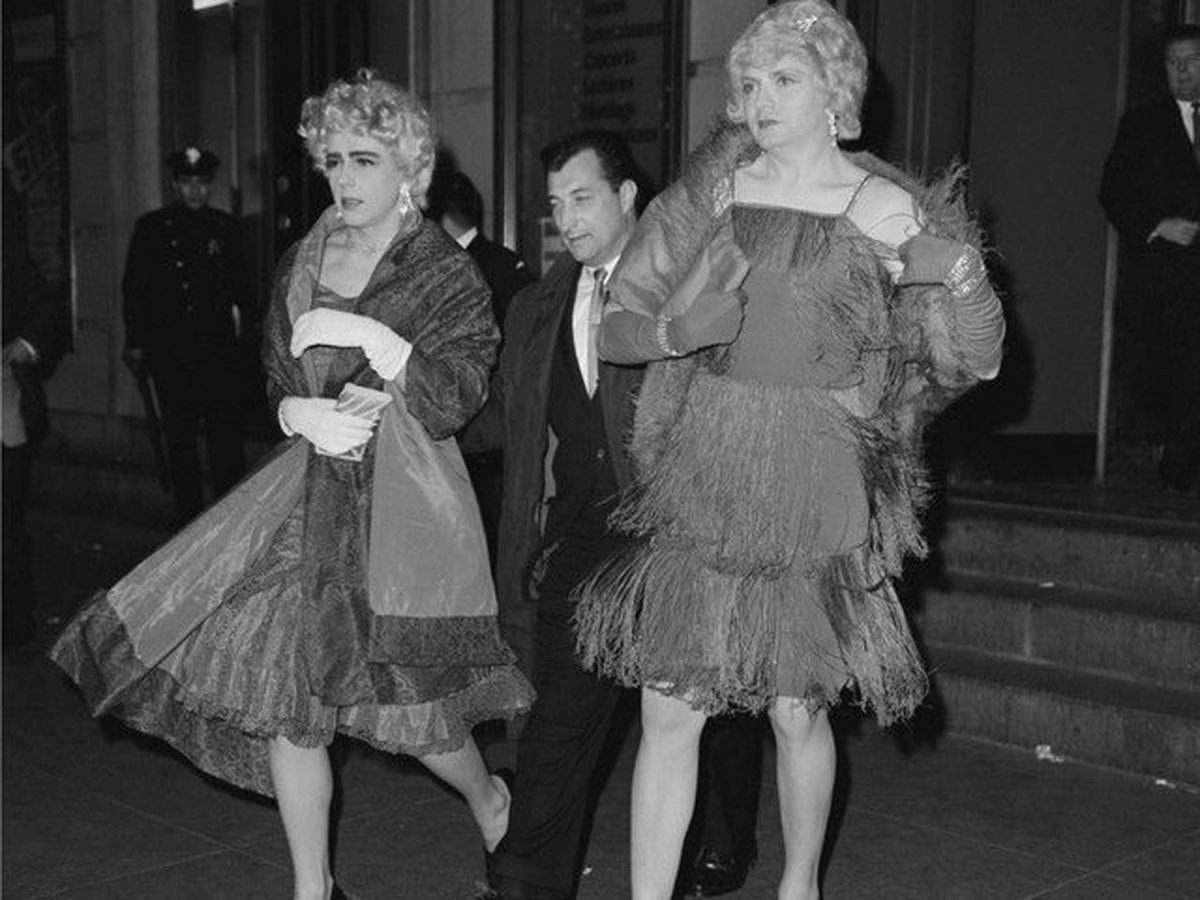 (Ordinance Code § 257…) The Jacksonville vagrancy Ordinance Code, until 1972.
Was will man nur?

Ist das Kultur,

daß jeder Mensch verpönt ist,

der klug und gut,

jedoch mit Blut

von eig'ner Art durchströmt ist,

daß g'rade die

Kategorie

vor dem Gesetz verbannt ist,

die im Gefühl

bei Lust und Spiel

und in der Art verwandt ist?


Und dennoch sind die Meisten stolz,

daß sie von ander'm Holz!
Refrain

Wir sind nun einmal anders als die Andern,

die nur im Gleichschritt der Moral geliebt,

neugierig erst durch tausend Wunder wandern,

und für die's doch nur das Banale gibt.

Wir aber wissen nicht, wie das Gefühl ist,

denn wir sind alle and'rer Welten Kind,

wir lieben nur die lila Nacht, die schwül ist,

weil wir ja anders als die Andern sind.
Wozu die Qual,

uns die Moral

der Andern aufzudrängen?

Wir, hört geschwind,

sind wie wir sind,

selbst wollte man uns hängen.

Wer aber denkt,

daß man uns hängt,

den müßte man beweinen,

doch bald, gebt acht,

wird über Nacht
auch uns're Sonne scheinen.



Dann haben wir das gleiche Recht erstritten,

wir leiden nicht mehr, sondern sind gelitten
Song »Das Lila Lied« (German for »The Lavender Song«) (1920), Lyrics by Kurt Schwabach / Music by Mischa Spoliansky, The song is considered one of the first gay anthems.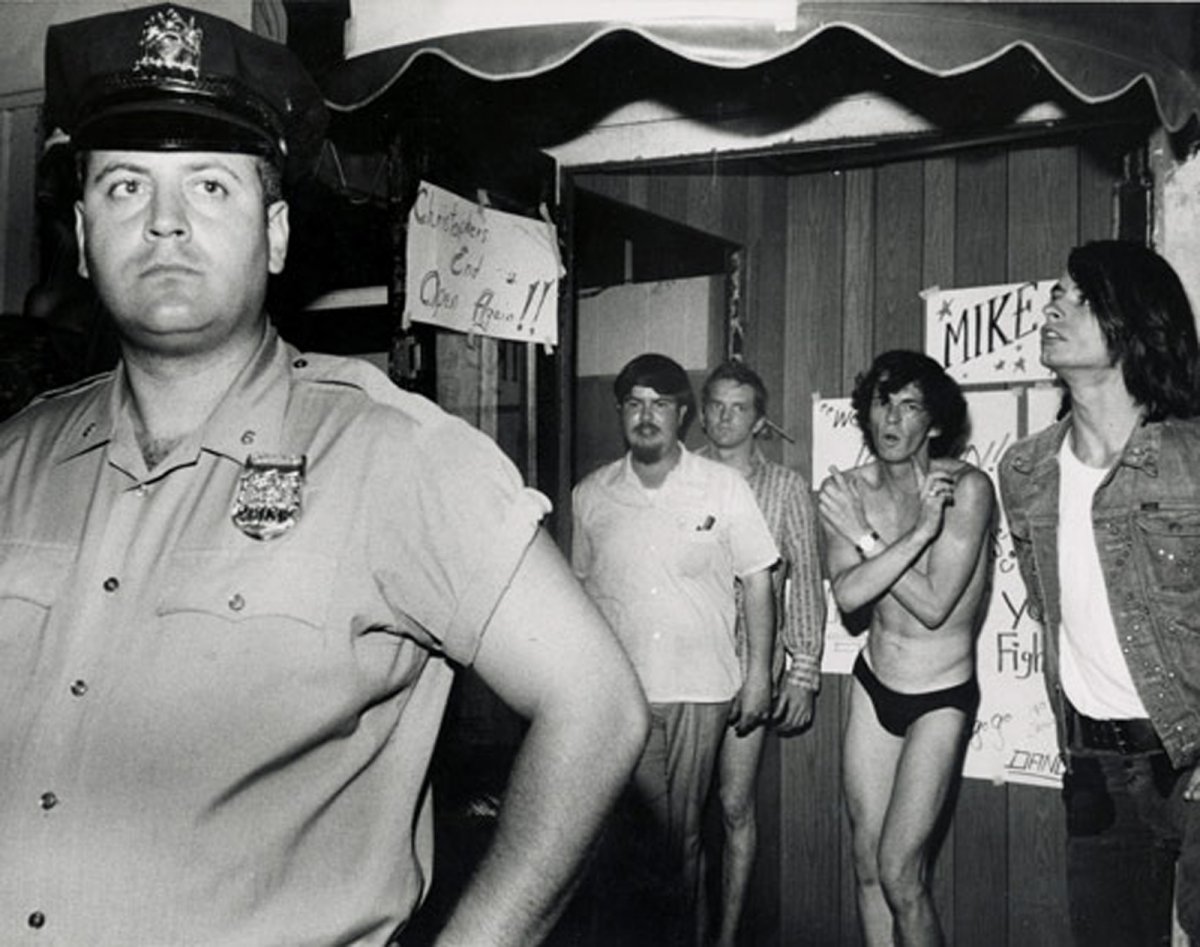 Rainey: Well, I'm drunk all right now, but I know just what I'm doin'! 

Man: Yeah, yeah, woman, yeah! Stop shaking that mess in here! 

Rainey: Yeah, well, look like the time ain't gonna be long now! 

Man: You goin' back to jail again if you don't stop shakin' that thing here. 
Don't allow that in here! 
Rainey: Can anybody come help poor little bitty old me? Lord, Lord. 

Man: 'Round here carryin' a groundhog in your pocket. 

Rainey: Oh, how I feel this evening! 

Man: Aw! Somebody come here! Ma! Have you … have you completely lost your head? 

Rainey: I'm drunk!
Extract from »BLUES THE WORLD FORGOT, PART II«, Composer unknown, recorded by Ma Rainy (1928).